Packages which include bed, breakfast and a bottle of Prosecco are available with free cancellation up to 24 hours prior to check in.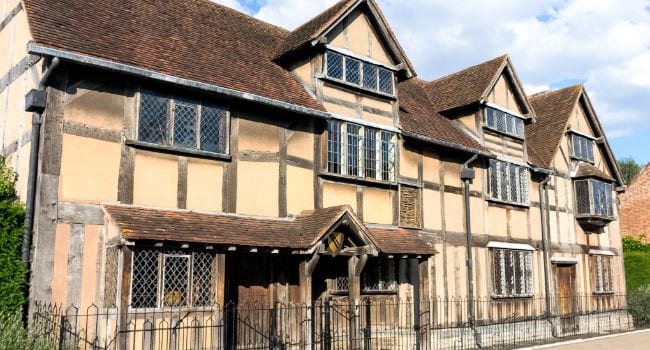 At a Glance
Location: 0.5 Miles North West
Admission (2020): TBA
Open: All Year
More Information: View website
Please Note – Shakespeare's Birthplace remains open at present, but you have to pre-book your visit, so visit the website for more information. The Shakespeare Birthplace Trust has announced that the other sites will be closed until at least Spring 2021, but check the website for the latest information.
Shakespeare's Stratford
You don't have to take too many steps in Stratford before you'll see or hear something about William Shakespeare, the town has plenty of walking tours, attractions and you'll find everything from themed menus to Shakespearean tea towels!
But don't let that put you off, it's all good fun, but for the best experiences and historical perspective the Shakespeare Birthplace Trust is the one to head for. As well as a single tickets for the Birthplace, they also have '3 House' tickets and 'All 5 Houses' tickets which are definitely worthwhile if you are staying with us a few days. You can also purchase the Explorer Pass which covers these and other attractions in the area, click here for details.
The trust operate Shakespeare's Birthplace, Anne Hathaway's Cottage, Mary Arden's Farm, Hall's Croft, and Shakespeare's New Place
At a Glance
Location: 0.1 Miles South East
Admission (2020): £7.25 Adult, £6.25 Child
Open: All Year
More Information: View website
Stratford Butterfly Farm
Calling this a day out might be seem a bit of a stretch, after all you've only got to walk next door to our neighbour here at Swans Nest Hotel, the UK's largest tropical butterfly paradise at the Stratford Butterfly Farm.
Having said that, you might need all day because there are over 250 different species of butterfly from 20 countries to spot, so it might take you a while. Add in one of the largest insect collections in the UK and the odd snake or two and some beautiful gardens and you might need to watch the time to make it back for dinner!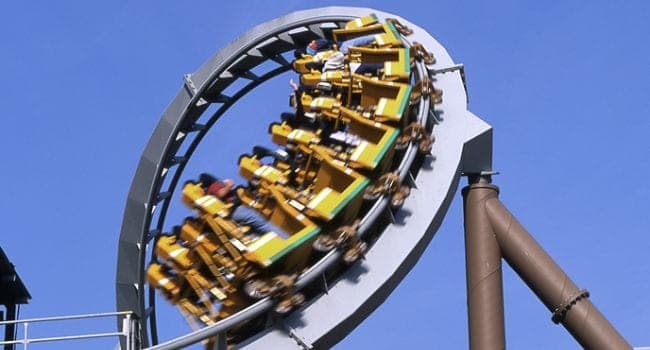 At a Glance
Location: 38 Miles North
Admission (2020): £28.50 Adult, £24.50 Child – pre-book online
Open: March to October
More Information: View website
Drayton Manor
Create fun family memories at Drayton Manor Park, home of Thomas Land. Whether you're after a fun filled family ride or seeking adrenaline pumping fun, look no further than The Carousel or The Bounty Pirate Ship. Or why not take a flight on Maelstrom and Air Race, feel the full throttle of Shockwave the stand up roller coaster or maybe give the heart stopping 54m drop tower Apocalypse a try for the fright of your life!
At a Glance
Location: 0.4 Miles North
Admission (2020): Varies
Open: All Year
More Information: View website
The Royal Shakespeare Theatre
Situated along the River Avon, the Grade II listed building is a fantastic theatre with 1018 seats and shows regular performances of Shakespeare's plays. They also have plenty of family-friendly activities with special half terms events you could join.
There are free daily activities such as the Dressing Up Cabinet and the Play Cart and the theatre has made a special effort to make the restaurants family-friendly with play areas, colouring sheets and activities while you eat.
The new attraction 'The Play's the Thing' is an exhibition uncovering the secrets and stories from over 100 years of re-creating theatre in Stratford-upon-Avon and is suitable for all ages.
You can also purchase tickets for a behind the scenes theatre tour or go up the Tower for stunning views of the whole town.
Image credits: Attraction websites / iStockphoto
Information correct at July 2020. Please confirm details direct with attraction. E&OE.
Dog Friendly Welcome
We like to welcome your whole family, so don't leave your beloved dog at home, bring them with you! There are so many walks and parks nearby they'll have a great time! See our Pet Policy.